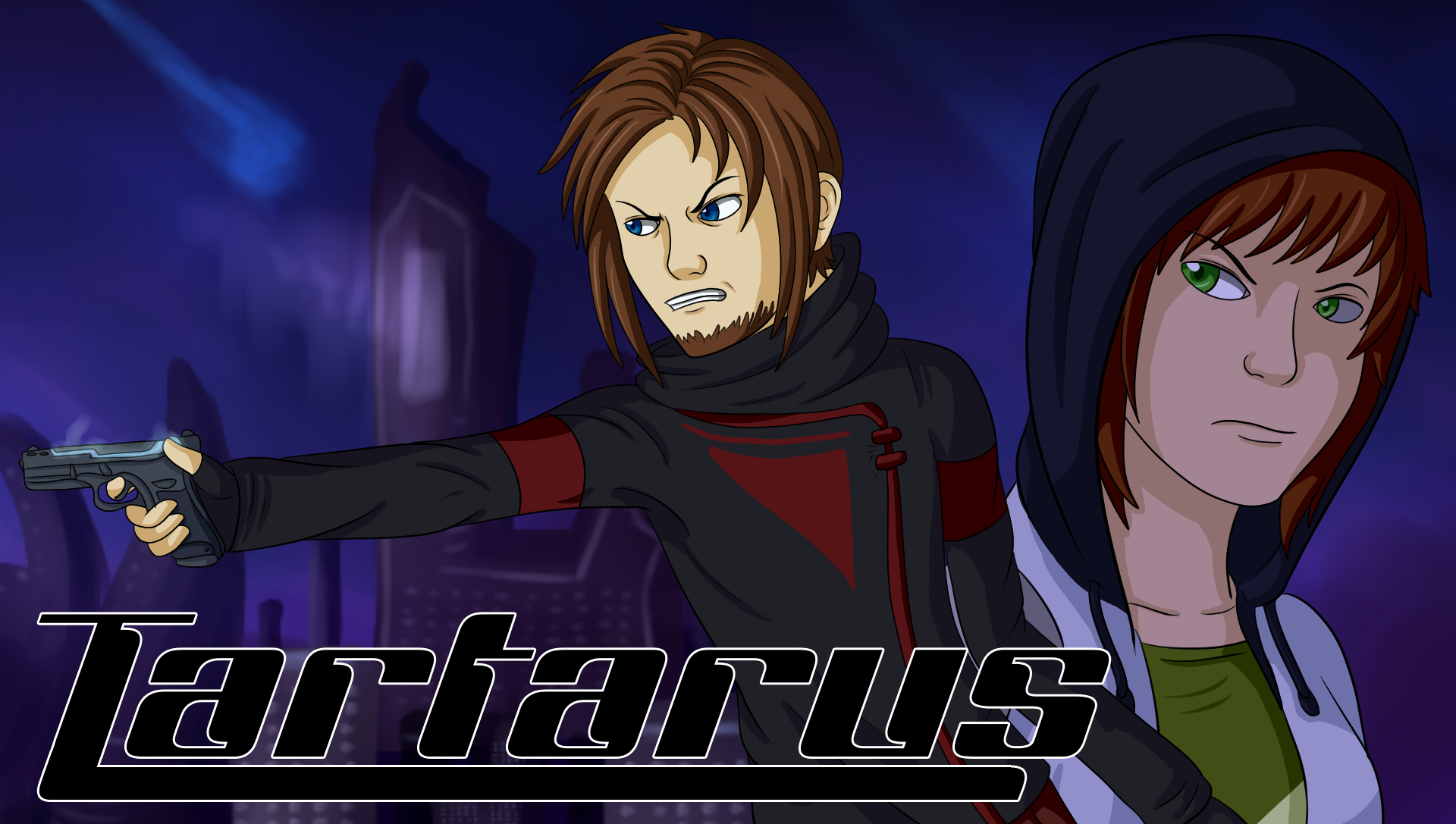 Tartarus
A downloadable game for Windows, macOS, and Linux
In a nearby future, an incredible weapon began and finished a war that almost destroyed the entire world. It's thought to had been destroyed, but, in fact, it's kept within an organisation dedicated to investigating it and using its technology to create new inventions, called Tartarus. Since the weapon was too dangerous as a whole, it was divided in several parts, each one hidden in a branch of the group.
The protagonist, Jacob, has found one of these branches, and he's willing to take it away from them.
---
A 2D action game, hybrid of shoot 'em up, Zelda inspired puzzles and a touch of bullet hell, created in Slick2D.
Features:
Four unique levels, each with their own strategy, puzzles and story
Tons of different enemies
Four different weapons to find and exploit
Distinct bosses at the end of the levels. You'll need quick thinking to win!
Two alternate endings
Install instructions
It's necessary to have Java installed in your computer.
To play, double click the file "Tartarus_v1.0S.jar".
You can also use the .exe file if you're playing in Windows, the Mac app or the .sh for Linux, although we reccomend you to use the .jar file.
If the game is not running, make sure Java is installed in your computer and the folders "res", "saves" and "slick" are in the same folder as the executable file.
Comments
Log in with itch.io to leave a comment.
Kind of cool but a bit confusing and some weird invisible walls.